What is Hydrographic Water Transfer Printing?
Hydrographic Printing, also know as Water Transfer Printing, allows patterns and designs to be applied to any shaped objects. Any object that can hold a base coat and be safely submerged in water can be dipped. Surfaces such as dashboards, hunting equipment, camouflage items, automotive parts and many others, can be customized with this process. This is same process used by major manufacturers to decorate their products. Simply clean the item, buff it, and apply a base coat. After that, dip it (applying the pattern), rinse, dry and clear coat.
The Liquid Print Water Transfer Process is easy to learn, and the results are outstanding. Here's how the Hydrographic Process works: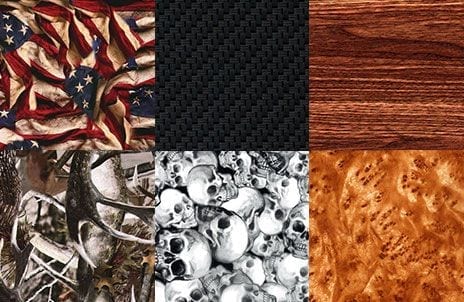 1 Film Selection
Choose an image or pattern from our library of hundreds of water printing films. We carry images related to Hunting, Camouflage, Automotive, Animal Prints, Metal, Stone and Marble, and Royalty Designs.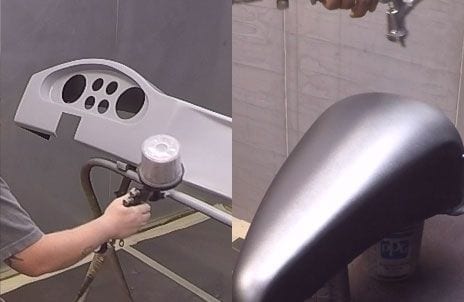 2 Base Coat
A base color coat is applied to the objects which are being processed. Wood grain designs often look better with a brown or tan base coat; metallic prints benefit from a silver or grey coat. We provide a wide color variety of water based paints, specifically formulated for Hydrographic printing. Each patterns will appear radically different depending on the underlying base coat applied.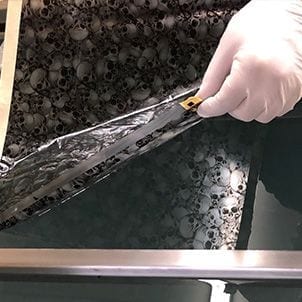 3 Film Transfer Prep
Hydrographic film is carefully placed on the water's surface in the dipping tank. The film is water soluble, and dissolves, leaving only the pattern floating on the water. Surface tension will allow the pattern to curve around any surface.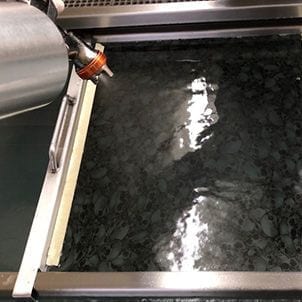 4 Activation
The floating image is sprayed with a special activator which dissolves the components in the pattern's colors without affecting its structure and appearance.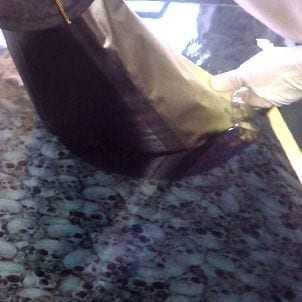 5 Transfer
The item is immersed in the water through the floating layer of liquefied pattern. The pressure of the water will cause the pattern to smooth itself evenly around the object in all places and adhere to it. The end result is the part completely covered in the pattern of your choice.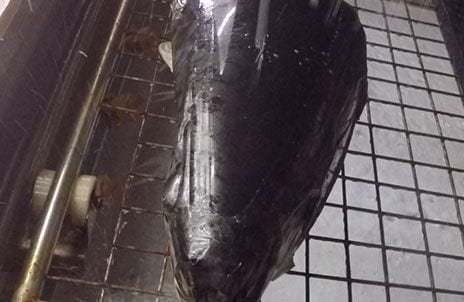 6 Washing & Drying
The printed parts are washed to remove any residue of the printing film and are allowed to dry.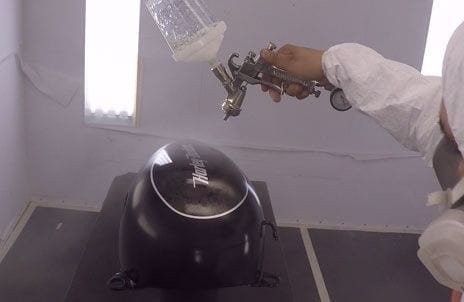 7 Clear Coating
After a close quality control inspection, the printed objects can be clear coated to protect the surface and to provide a shiny appearance.