Hill Country Camo Deadwood Cedar – RC-193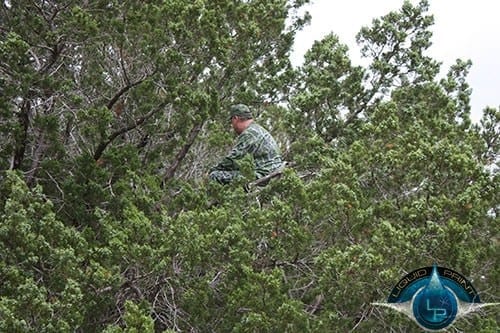 Liquid Print Inc. is proud to offer Hill Country Camo Deadwood Cedar to its customers. Hill Country's first pattern, it was launched in 2009 and can be found on a range of hunting accessories and apparel. Now available for the hydrographics dipping process, the applications for such a great pattern are almost endless.
Coined as "The Ultimate Cedar Camouflage," this pattern features a dense cedar forest of leaves and branches. Perfect for Cedar Forests found in the North, and Northeast regions of East Texas.
Liquid Print is the leading North American manufacturer of equipment, supplies, and training for the Water Transfer Printing industry. Liquid Print is the innovator of the industry moving forward in development of operator friendly systems and products. Liquid Print provides films and equipment for manual, semi automatic, and fully automatic systems. We provide stock to high UV resistant ink films depending on our customers needs. We provide film and solvents for any style system; Cubic, constant flow, and manual. Find out more about products and services offered by Liquid Print at www.liquidprintone.com