Depleted Cranium – LL-869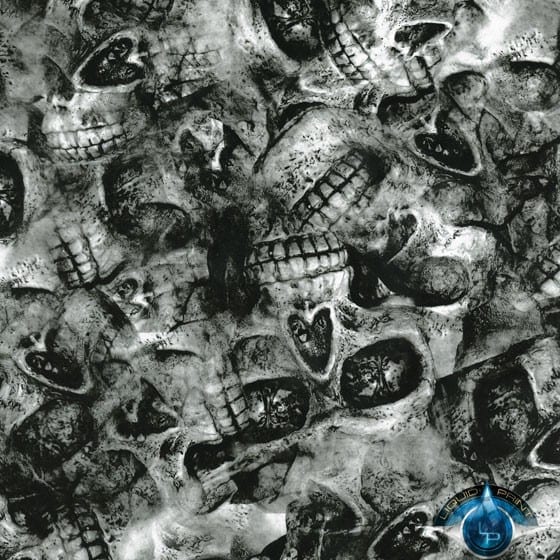 Liquid Print Inc. is proud to provide Depleted Cranium as the newest skull design available for Water Transfer Printing. Depleted Cranium features a black and translucent pattern of skulls and will look great on any color background.
Skull patterns have many uses including guns, automotive parts, and hobby items such as game controllers.
Liquid Print is the leading North American manufacturer of equipment, supplies, and training for the Water Transfer Printing industry. Liquid Print is the innovator of the industry moving forward in development of operator friendly systems and products. Liquid Print provides films and equipment for manual, semi automatic, and fully automatic systems. We provide stock to high UV resistant ink films depending on our customers needs. We provide film and solvents for any style system; Cubic, constant flow, and manual. Find out more about products and services offered by Liquid Print at www.liquidprintone.com