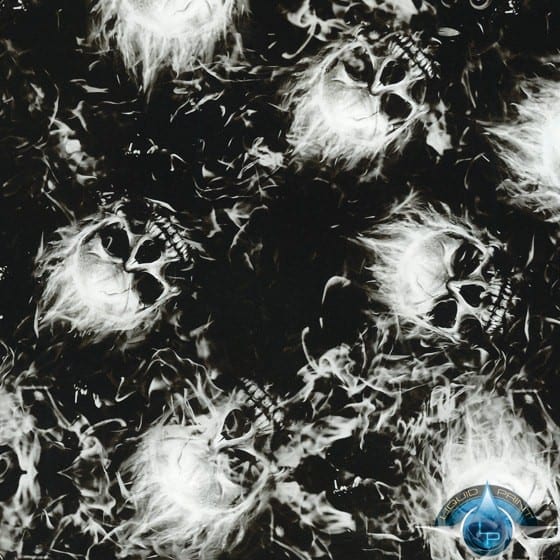 Breathe fire into your next project with Liquid Print's Flaming Skulls pattern. This hard-edge collection of corpses is set ablaze to whichever base color you desire. Attention was paid to insure the scale will work on large and small items. The sharp detail and contrast between dark and clear insures your paint color will not be overwhelmed by the darkness.
Buy Flaming Skulls Now
Flaming Skulls water transfer printing film is now available by Liquid Print as a 1 meter wide pattern. Place your order online or call in your order during business hours.