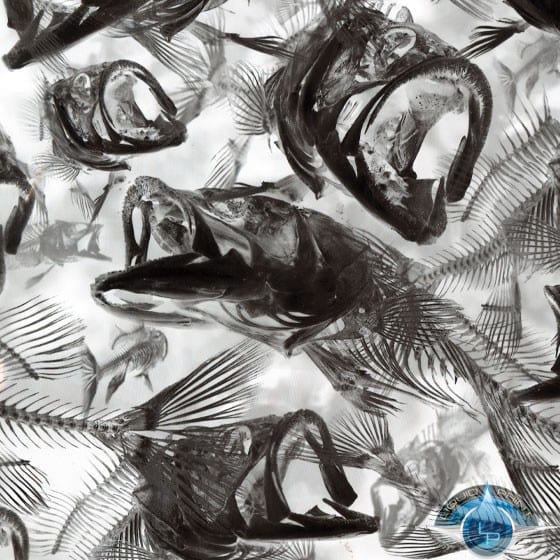 With the power of HeX: It's On!
Liquid Print Inc. is proud to provide More lovely bones. Offering a paradigm shift from traditional camouflage, HeX Frenzy is pumping new blood into the old world of camo. Behold the power of HeX; It's not the same old twigs and leaves. Franz Inc. may not take themselves too seriously, but their designs are a force to be reckoned with. HeX Frenzy has a monotone base that has an edge all its own, but it can be custom colored for a variety of applications that call for an attitude adjustment. This semi-transparent pattern is enhanced by your choice of base coat color.
Buy HeX Frenzy Fish Now
Purchase HeX Frenzy Fish from our online store or call in your order during business hours at 903-939-3369.
Liquid Print continues as the leading North American manufacturer of equipment, supplies, and training for the Water Transfer Printing Industry. Liquid Print is the innovator of the Hydrographics industry moving forward in the development of operator friendly systems and products. Liquid Print provides high quality films and professional grade equipment for manual, semi automatic, and fully automatic systems. We provide films from standard stock to high UV resistance. We provide film and solvents and equipment for any style system; Cubic, constant flow, and manual. Find out more about products and services offered by Liquid Print at www.liquidprintone.com