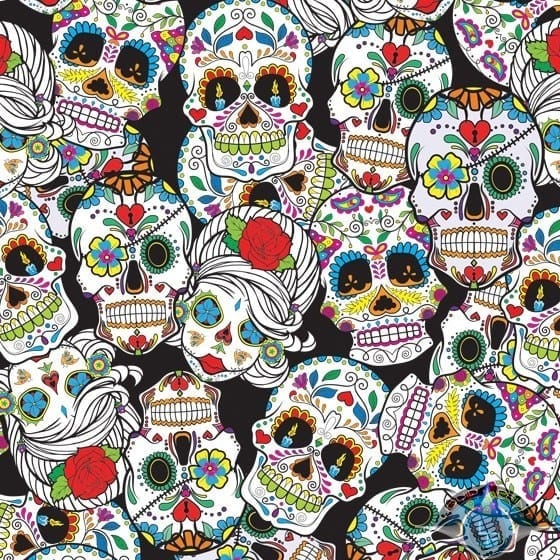 Now in stock and ready to ship! This rendition of Sugar Skulls designed as a unique alternative to the generic patterns and is printed on high quality PVA. Naturally, this pattern was designed to be processor friendly. All white areas shown are transparent. Use Liquid Print's white paint, or very light shades of any other color.
Buy Sugar Skulls – LL-874 – Now
Liquid Print's exclusive patterns are available through LiquidPrintOne.com. Our films are always top quality, our chemicals top notch. Our training and support beyond belief. We're the leader in the Water Transfer Printing industry. Let us help you create professional and marketable results.