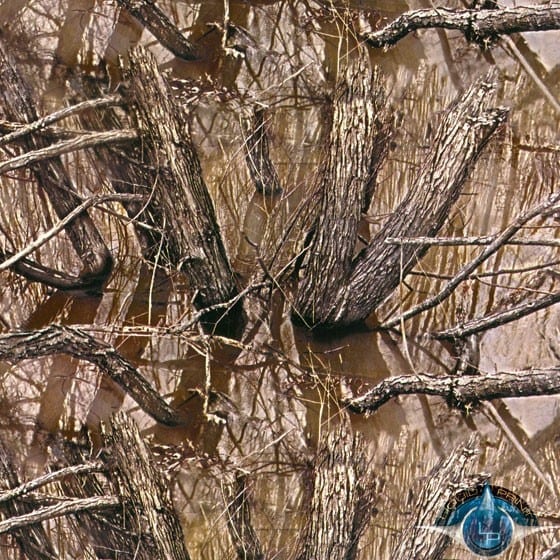 Liquid Print Inc. is proud to present: Timber Tantrum by Muddy Water
Two sizes: Full and Reduced
Timber Tantrum by Muddy Water Camo is is now available for purchase in two sizes: Full and reduced. This exciting new crossover camo pattern incorporates trees, water, and reflections, and is ideal for hunting waterfowl or whitetail. Tmber Tantrum (Reduced) is the same high-definition camouflage pattern scaled down for smaller objects. Now items like duck calls, cell phone cases, pocket knives and other small items can benefit from the smaller repeating pattern. Available exclusively from Liquid Print.
Both Timber Tantrum patterns are 1 meter wide and designed to work with a tan base.
Purchase Timber Tantrum (Full) from our online store.
Purchase Timber Tantrum (Reduced) from our online store.
Or, call in your order during business hours at 903-939-3369. You can purchase any of our films online.
Liquid Print is the leading North American manufacturer of equipment, supplies, and training for the Water Transfer Printing industry. Liquid Print is the innovator of the industry moving forward in development of operator friendly systems and products. Liquid Print provides films and equipment for manual, semi automatic, and fully automatic systems. We provide film and solvents for any style system; Cubic, constant flow, and manual. Find out more about products and services offered by Liquid Print at www.liquidprintone.com.